Model railroad gauges and scales can be confusing particularly when the names sound almost the same. OO gauge and O scale fall into this category and can trip up beginner and even experience model railroaders at times. So, here is the difference explained once and for all.
OO Gauge Model Railroads
OO Gauge has for many years, been the most popular model railroad scale with British Railway Modelers. OO gauge has a ratio of 1:76 equaling a scale of 4mm to the foot. It is considered to be the standard for many model railroad enthusiasts in the UK and is a popular model railroading scale with beginners buying Hornby or Bachmann model train sets.
OO Gauge Scale Model Railroad Specifications: 4mm : 1ft 1/76th Scale Track Gauge: 16.5mm Because OO gauge is so popular in the UK there is a wide range of OO gauge accessories available in the UK. There is also a good secondhand market for OO gauge in the UK which can considerably reduce the costs of the hobby. For more information on how to design, build, maintain and repair the model railroad set of your dreams be sure to use this helpful model railroading resource.
More details here http://www.modelbuildings.org/low-relief-buildings-G.html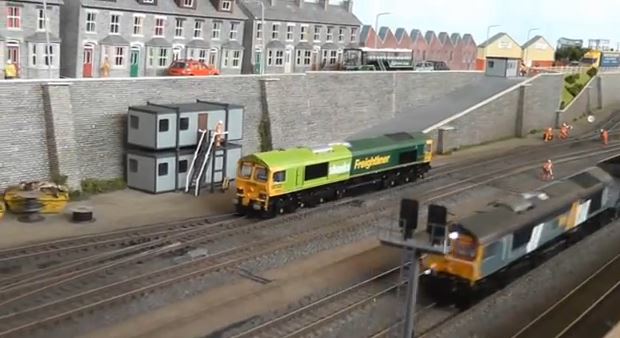 Large Scale Live Steam Railroading
About 25 years ago Bill Taylor had a dream. He wanted to build an outdoor live steam railroad in the woods around his home in Charleswood. Bill was an avid model railroader and had a 750 sq. ft 1000 foot HO model railroad in his basement that started in 1969. Bill also liked going to the N.M.R.A. "National" conventions and each year a side tour to a live steam railroad would be featured.
Today Bill Taylor is President of THE ASSINIBOINE VALLEY RAILWAY. The AVR is 1.5" (1.6") scale 7.5" gauge and is located on a seven acre site immediately west of Assiniboine Park (nicknamed "The Route Of The Hazel Nuts").
The railway started in 1995 and currently has 56 members. Club members spend most Saturday afternoons working. The club currently has 3 diesel locomotives, one box cab under construction and several steamers under construction by various members and about 18 cars plus 10 more under construction. The AVR use aluminium rail on wood ties on ballast and sub- roadbed construction with a ruling radius of 50'.
A massive 5,400 feet of railroad track is on the ground. The main line is 3700'
with seven passing sidings. There is a turning wye and movable 12 foot lift for
unloading.
Great Rail Journeys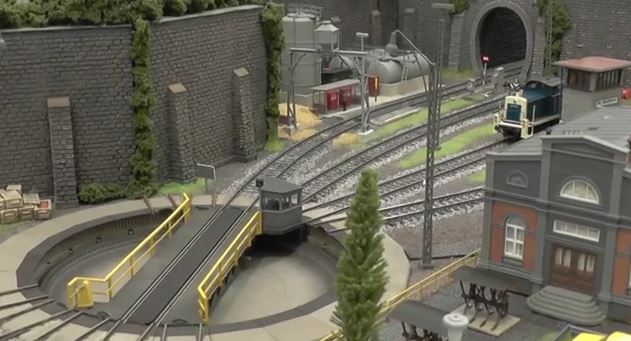 Denver and Rio Grande Railroad Features
Slim Gauge Guild Model Railroad Club in Pasadena, CA, has two model railroad layouts located in a 2000 square foot basement.
The Model Railroad Clubs HOn3 layout is based on the Denver and Rio Grande Railroad and the Rio Grande Southern. On the HOn3 layout the club tends to model specific prototype scenes.
The Sn3 layout is more freelanced. The club loosely models the Colorado and Southern for their mainline and northern California lumber companies for their highline.