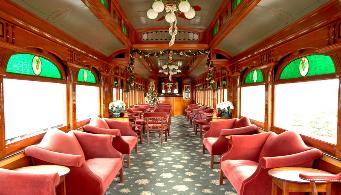 Tips for selecting a rail tour package
You could start by searching on google for travel sites specializing in: rail tour packages, europe rail tour vacations, rail tour canada etc. Define your search as clearly as possible, because if you just type in 'vacation travel packages' you'll get results like 'top luxury hotels', when you're really looking for information on rail tour vacations in a particular destination.
Decide also whether you want to travel in a tour group with an escorted train tour or plan your own self-guided tour. Remember too; any type of vacation travel can be exhausting, so choose a vacation destination, tour, or time frame to meet with your own personal needs. For example, many escorted coach tours start with breakfast at 6am every day.
Here are 9 top rail excursions and vacation destinations to get you started (there are many more) :
1. Trans Siberian railway tours

2. Switzerland's Alpine scenery by train

3. Reunification Express tour - Vietnam

4. USA Coast to Coast

5. Canadian Rockies and a journey on the Rocky Mountaineer

6. Australia & the Ghan Luxury Train

7. Discovering Japan by train

8. London to Jordan, by rail

9. China by High Speed rail

Click the above links to read more above each of these rail journeys.
Many rail vacation tours include a range of wonderful day excursions and city tours lead by experienced local guides.
Some rail tour packages even allow time for you to further explore the destinations at your own pace and include overnight luxury hotel accommodation (which can be a break from your train accommodation). The important thing is to select a train tour package that meets your individual needs and comfort requirements.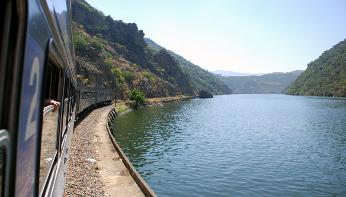 If you are in good health and ready for a vacation then train travel is a wonderful way to see the sites. You can experience some of the world's greatest rail journeys and travel on board legendary trains, such as The Ghan train in Australia, the Glacier Express in Switzerland, or the Palace on Wheels in India.